BBE LED street light for the industrial area
BBE LED street light LS5 is used to provide lighting to the oil industrial area in Saudi Arab. All the parking area, walk ways and driving roads around are all using BBE LED street light. It provides excellent lighting performance and energy saving.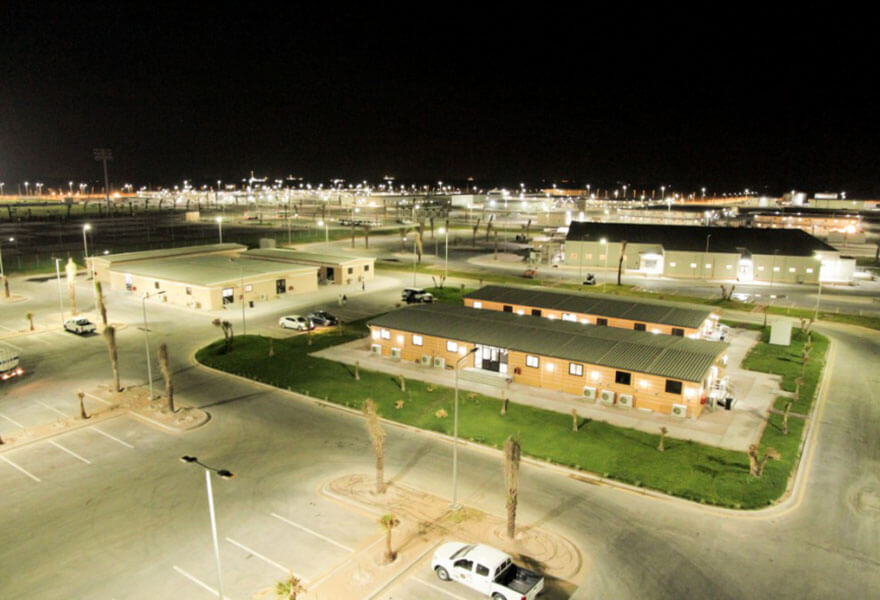 This area is a local oil giant company's industrial area, considering the LED's super energy saving and long life characters, supported by the comprehensive lighting solutions we provided, the client accepted BBE LED street light as the final choice even though there are other competitors like HPS.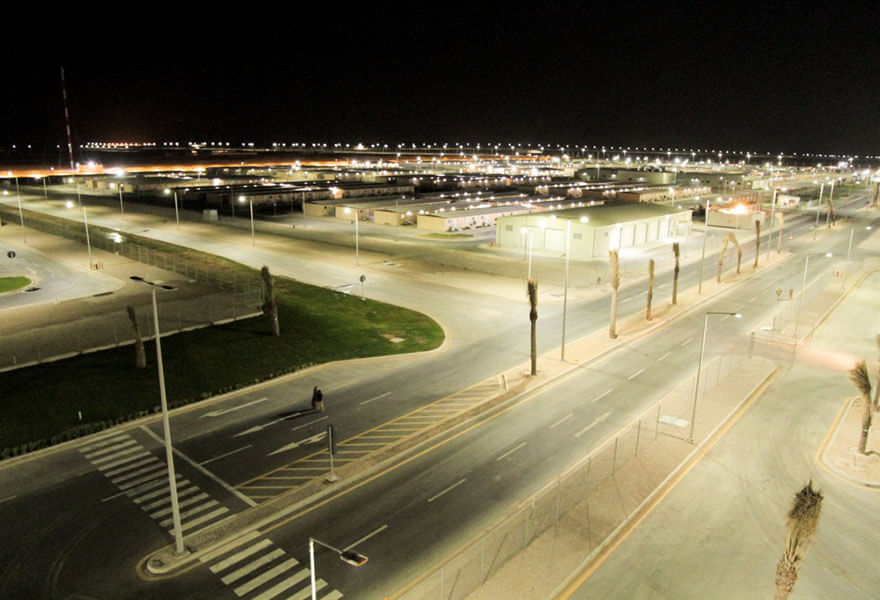 This area is in the center of the desert, the temperature goes very high up to nearly 45C in the day but goes down to about 10C, it request very high quality of the lighting products. After few months testing of BBE LED street light LS5, the client was very happy and confident. It is about one year after the installation of all the street light was finished, it saves about 60% energy comparing to HPS, it is so important for the client when the oil price goes down sharply in the recently year.