BBE LED High Bay Light HB500 lighting the cricket sport area
Sport area is much high requirement to the lighting performance because of the sport particularity, it has to be very high illuminance and uniformity, and very low glare. Cricket sport, it needs a very large area, like football, so it is much harder to the lighting design.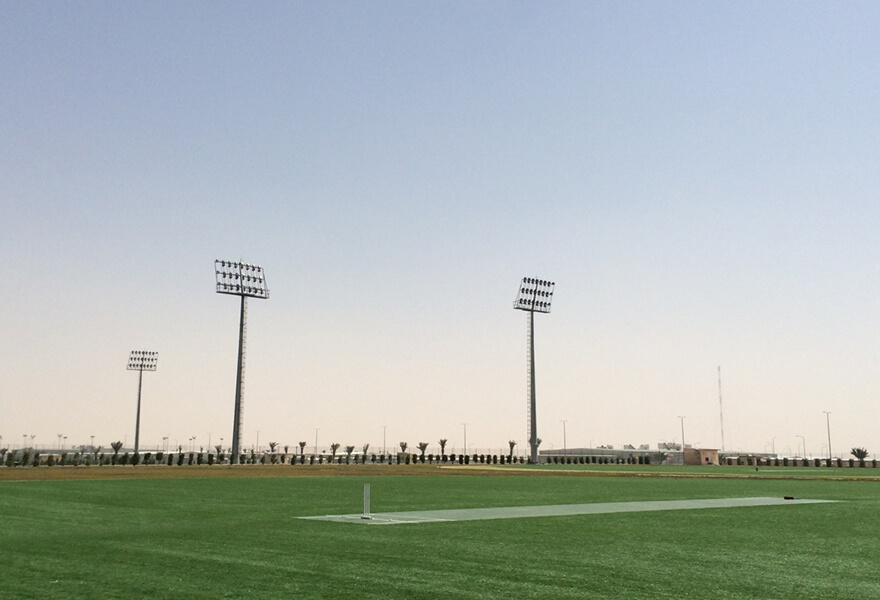 As you can see from the pictures, BBE just mounted our LED high bay HB500 to light the cricket playground in Saudi Arab, our sales man and experienced engineering team took a lot of time to communicate with our customer in more details and did a lot of overtime work, provided the lighting design using Dialux, we worked on the simulation again and again, to improve the lighting performance a little bit more and more, to make the player feel excellent, to provide perfect light quality.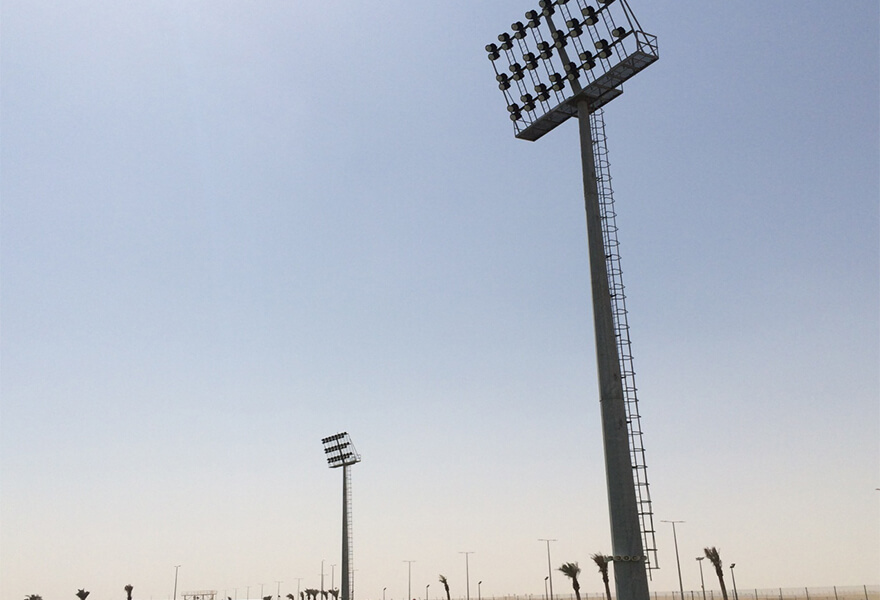 There are about 300pcs 500W BBE LED High Bay luminaires mounted at above 30m high tower, each luminaire was calculated precisely, the customer is very satisfied with all our works not only the product, we provided full range quality service to our customer, solved all the professional problems to our customer, and maximized value to customer.