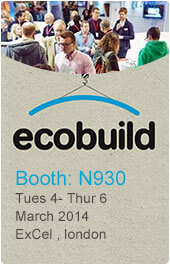 News & Events
See BBE LED at the 108th Session Canton Fair
Dear Customer,
On behalf of Shenzhen Bang-Bell Electronics Co., Ltd., I am pleased to invite you to visit us at the 107th Session of the Canton Fair, our Booth No. is pending, and we will inform you once it is available.
China Import and Export Fair, also called Canton Fair, is held twice a year in Spring and Autumn since it was inaugurated in the Spring of 1957. It is China's largest trade fair of the highest level, of the mostcomplete varieties and of the largest attendance and business turnover. Preserving its traditions, the Fair is a comprehensive and multi-functional event of international importance.
The Autumn Canton Fair, we hope it is meeting or party only, you are welcome to visit us to talk about the plan for 2011, and we are looking forward to seeing you in Guangzhou then.
Any question, please feel free to contact:
BBE TEAM
Tel.: +86 755 2958 8988 Ext. 837 Fax: +86 755 2958 8616
Mobile: +86 185 7520 6951
E-mail: bbe@bbeled.com
Thank you so much for reaching here
We believe you have learned a lot about our products, projects, and profiles, our vision, mission, and patience. Thanks for your time, before you contact us, we'd like to emphasize, we are:
etter Designer Insist on Independent Innovation
Rectangular Beam Patent Inventor
Modular LED Street Light Inventor
etter Manufacturer China 1st LED Street Lights Manufacturer
Installed in 140+ countries
5 Years Warranty
co-solution Provider SKD Parts optional, DIY Yours easily
OEM/ODM acceptable, Customize Your easily
Solar, Wind or other Eco-solutions available…
Now, you are welcome to