Happy Trip in Zengcheng
After Chinese New Year, spring is coming, everything is new, growing, and air is fresh. So in this spring season, we BBE team travelled to Zengcheng City to get close to nature, to enjoy the magic world that the nature provide to us.
On Feb.25th, 9:00, we started our trip from Shenzhen, traffic was Very smoothly, half and one hour later, we arrived in Zengcheng. This is a very quiet city, all we can see was green, trees, flowers, and mountain. I believed that everyone of us had taken a deep breath, it was very excellent feeling away from crowded and noisy Shenzhen.
OK, let's begin our trip by riding bicycle, everybody was energetic and confident.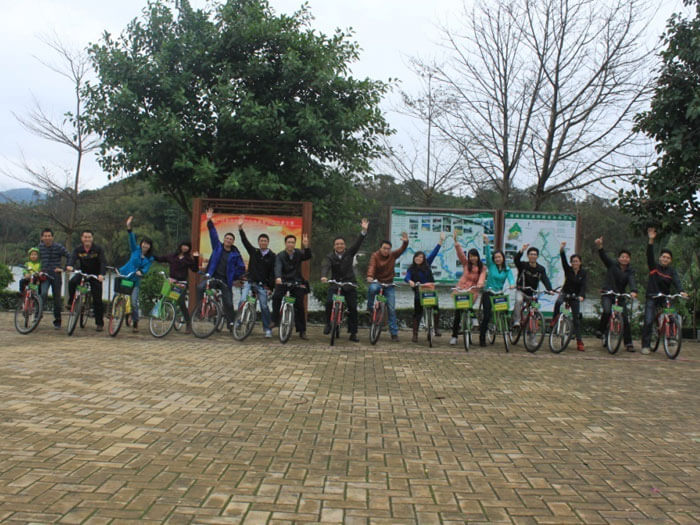 On the way, we competed with each other and enjoyed the fascinating scenery, we could not help singing together. Mountain, lake, dam, trees, grass, flowers made up a nature painting. We understood that nature was so great, human being should protect it instead of changing, right? All of us are responsible for Building better earth.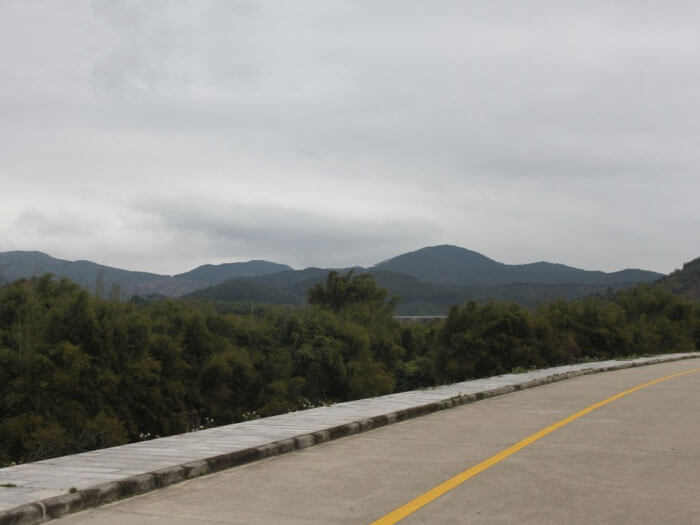 This is Our BBE team, young and energetic team, we have different face, character, we come from different place of China, however today, we meet together, we work together, enjoy our life together, then we are family, like brothers and sisters. Maybe 20 years later, we are far away from each other, when we look back this photo, what we will think of at that time? I don't know, one thing is certain, we will smile, right?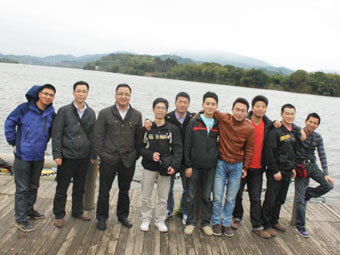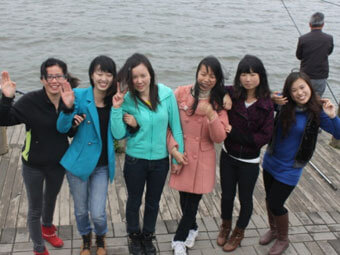 Then we went into the bamboo grove, it was too attractive to describe by words. Somebody of us felt a little tired, we have ride for more than one hour, especially for girls, it was a strong exercise. Suddenly, we found a Tofu pudding booth, it was very delicious and wonderful. David ate two bowl in 5 minutes, we have to say, "HI, David, didn't you take breakfast".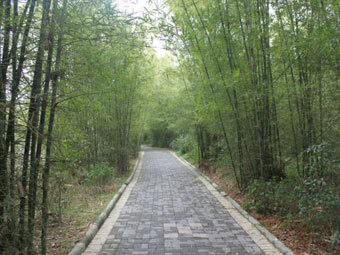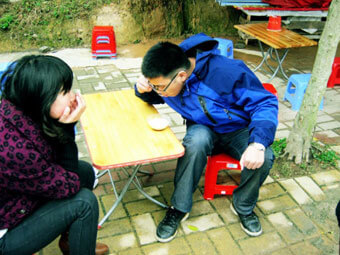 Weather was not very good, cloudy, cold and rainy sometimes on that day, however, nothing would stop our step, and nothing was important but enjoying in that kind of beautiful world.
There was good news on that day, it was Lisa Yang's wedding, all of us went to the wedding to express our genuine Congratulations to her! We sincerely wish her cheerful, happy in her future life with her husband!
After the wedding, all of us were very tired. So we decided to enjoy hot spring, very wonderful, right? Our body was totally relaxed, all the pressure, fatigue disappeared, when we back to hotel, all of us almost got sleeping, Good night! I believe that everybody had a nice dream in that night.
Looking forward to next trip!
Any question, please feel free to contact:
BBE TEAM
Tel.: +86 755 2958 8988 Ext. 837 Fax: +86 755 2958 8616
Mobile: +86 185 7520 6951
E-mail: bbe@bbeled.com