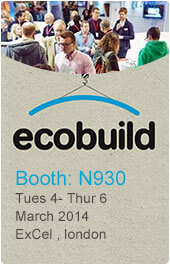 News & Events
EUROLED, BBE'S Official Distributor in Poland.
In June, 2009, Mr. Robert Nowak, the owner of EURO LED LIGHING in Poland, came to visit BBELED and signed the official distributor agreement with BBELED.
With the help of EURO LED LIGHTING, the market of Poland became one of the markets with the fastest development in the field of LED lighting for BBE. And it is now the most important market in Europe for BBE LED. EURO LED LIGHTING installed many projects about LED street lights and solar LED street lights in Poland to demonstrate the advantage of LED lighting to the municipality and publics. And it is a major supplier of LED indoor and outdoor lighting products for the biggest supermarket chain of electric goods.
Any question, please feel free to contact:
BBE TEAM
Tel.: +86 755 2958 8988 Ext. 837 Fax: +86 755 2958 8616
Mobile: +86 185 7520 6951
E-mail: bbe@bbeled.com
Thank you so much for reaching here
We believe you have learned a lot about our products, projects, and profiles, our vision, mission, and patience. Thanks for your time, before you contact us, we'd like to emphasize, we are:
etter Designer Insist on Independent Innovation
Rectangular Beam Patent Inventor
Modular LED Street Light Inventor
etter Manufacturer China 1st LED Street Lights Manufacturer
Installed in 140+ countries
5 Years Warranty
co-solution Provider SKD Parts optional, DIY Yours easily
OEM/ODM acceptable, Customize Your easily
Solar, Wind or other Eco-solutions available…
Now, you are welcome to