BBE LED Nigeria Exclusive Distribution Public Notice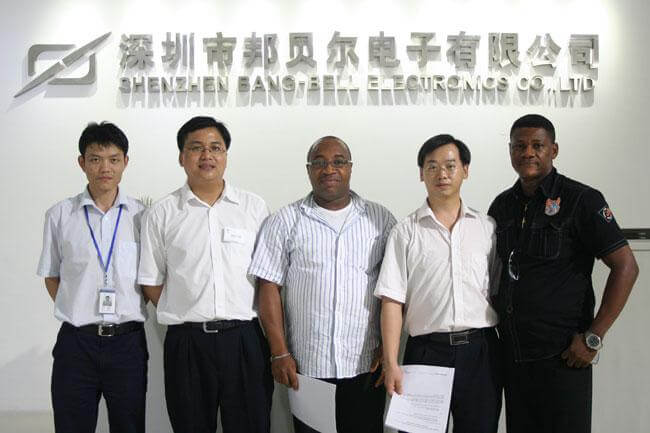 After BBE LED, Shenzhen Bang-Bell Electronics Co., Ltd. entered into South America, North America, Europe, Oceania, and Asia, now we successfully entered Africa Market, on June 16, 2008, BBE LED signed the Exclusive Distributor in Nigeria market:
Atlas Logistics Limited
Add.: 17A Circular road, Elekahia, Port Harcourt, Negeria.
Tel.: +234 (0) 84 773002 Fax: +234 (0) 84 774505
www.atlaslogisticsltd.com
Atlas Logistics Limited incorporated in 2003 is a company with new concepts. Their aim is to provide a professional and reliable service, whether you are a potential client or candidate, they will strive to assist you in actualizing your dreams from the outsourcing process, through recruitment process and personnel management.
Now Atlas Logistics Limited and Shenzhen Bang-Bell Electronics Co., Ltd. will work together to promote our BBE LED Streetlight, BBE High Power LED Bulb, BBE LED Traffic Signal Products in Nigeria market, if you have any inquiry or demand, pls feel free to contact with them.
Or if you come from other countries but in Africa, we prefer you can also contact and work with them, yet if you want to work with us or want to be our Regional Exclusive Distributor, pls contact with us right now:
Any question, pls feel free to contact us. Thanks.
BBE TEAM
Tel.: +86 755 2958 8988 Ext. 837 Fax: +86 755 2958 8616
Mobile: +86 185 7520 6951
E-mail: bbe@bbeled.com