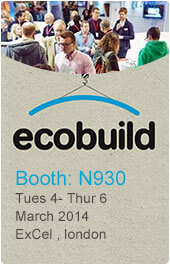 News & Events
BBE LED Lunched New Chinese Website
Hello, This is Jason Yang, Marketing & Sales Director of BBE LED, we'd like to announce we had lunched our new Chinese website www.bbeled.cn already.
After 3 month's hard working, now our new company website is ready to visit, thanks for all of team members, we want to give special thanks to our web designer, Zhou Jun, art designer, Abby Wei, and all of our overseas marketing team members, sorry we did not list their names one by one, but their hard works will never be ignored.
Now you are welcome to visit our website, it supply you another way to learn our company and products besides of English, and we will appreciate you can point out our mistakes and errors, any comments or suggestions, we prefer you will feel free to tell us.
In the coming months, we will continue to improve and optimize our websites, your suggestions and advices will help us a lot, so we are waiting for your news, thank you.
Any question, pls feel free to contact us. Thanks.
BBE TEAM
Tel.: +86 755 2958 8988 Ext. 837 Fax: +86 755 2958 8616
Mobile: +86 185 7520 6951
E-mail: bbe@bbeled.com
Thank you so much for reaching here
We believe you have learned a lot about our products, projects, and profiles, our vision, mission, and patience. Thanks for your time, before you contact us, we'd like to emphasize, we are:
etter Designer Insist on Independent Innovation
Rectangular Beam Patent Inventor
Modular LED Street Light Inventor
etter Manufacturer China 1st LED Street Lights Manufacturer
Installed in 140+ countries
5 Years Warranty
co-solution Provider SKD Parts optional, DIY Yours easily
OEM/ODM acceptable, Customize Your easily
Solar, Wind or other Eco-solutions available…
Now, you are welcome to