BBE LED Canadian Exclusive Distribution Bulletin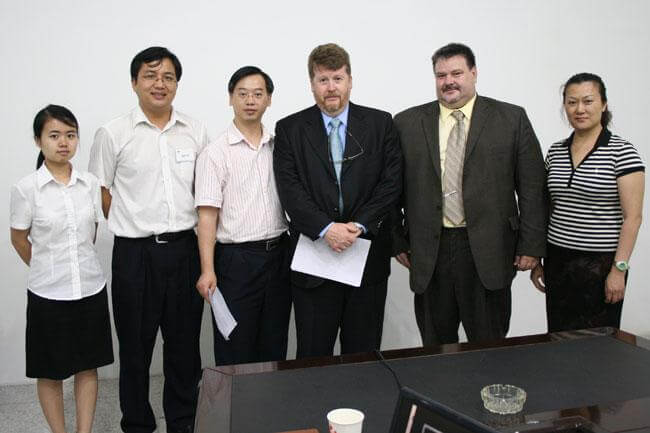 BBE LED, Shenzhen Bang-Bell Electronics Co., Ltd., attend the Guangzhou International Lighting Exhibition which held during June 8 – 11, 2008, there were more than 500 buyers from America, Europe, Oceania, Asia, Africa came to visit our booth, see our displayed samples, meet with our sales, negotiate how to promote our products and corporate together.
At the same time, we pride to announce we have signed our Canadian Exclusive Distributor successfully, they are:
LEDel International Inc.
Add.: 5791, Cousineau Blvd, Saint-Hubert, Québec, Canada, J3Y7P5
Tel.: 1 514 891 9611 Fax: 1 450 443 2717
www.ldi-technology.com
LEDel International Inc. is a Canadian based professional LED Lighting Solution Supply company, cooperated with Shenzhen Bang-Bell Electronics Co., Ltd. since 2005, besides promoting our products in North American market, we also work together to improve our products design and performance, and develop new LED Lighting products together, we have more than 5 joint models will be designed and produced after signing this Canadian Exclusive Distributor Agreement.
This cooperation makes no doubt of Shenzhen Bang-Bell Electronics Co., Ltd. has stepped to another landmark in the High Power LED Lighting Products production and global sale, now, if you come from Canada, you are welcome to contact with our Canadian Exclusive Distributor there, even you are from North American or Mexico, we prefer you can call them to learn more about our BBE LED Lighting products and how to work together.
Any question, pls feel free to contact us. Thanks.
BBE TEAM
Tel.: +86 755 2958 8988 Ext. 837 Fax: +86 755 2958 8616
Mobile: +86 185 7520 6951
E-mail: bbe@bbeled.com