BBE LED 2008 Commendation Congress
2008 is an unusual year, we have suffered the snow disaster at the beginning of the year, and the nationally infinite sorrowful Earthquakes of 5.12. But also in this year, the Olympic Games bought us colorful scene and showed our brilliant culture to all over the world. BBE, under the leading of the management and with the effort of all the staff, had obtained the magnificent achievement.
The commendation congress had been organized on March 21, 2009, all the staff had attended this conference.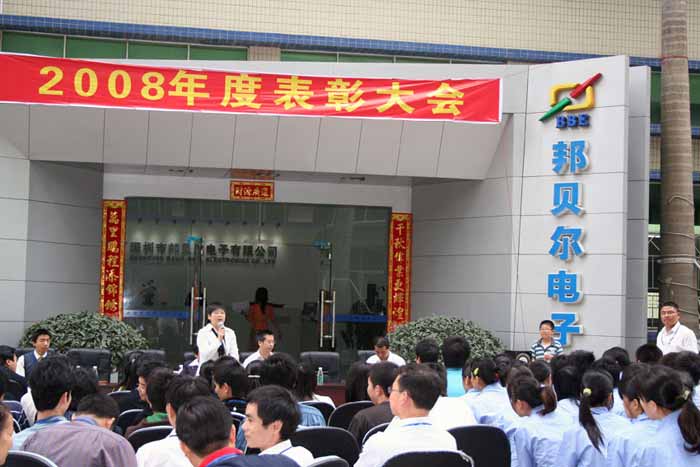 During the meeting, the manager has made a review and also a summary to the past year, besides, analyzed our superiority and the problems needed to be solved presently.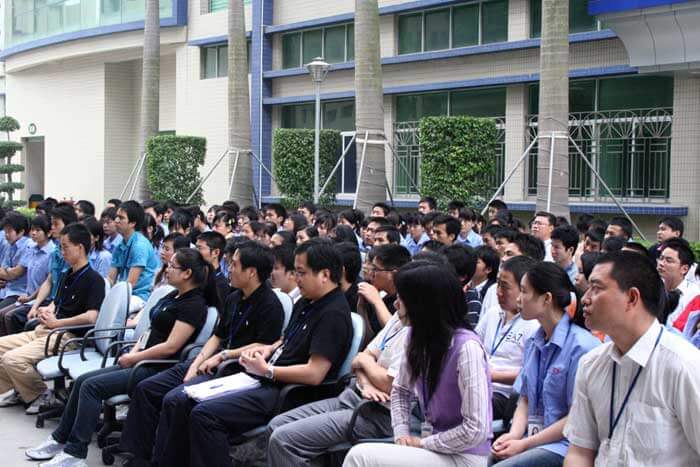 The most important agenda of the conference was to award the prize to the individual and team who had made outstanding contributions to BBE. As a pioneer department, we, Foreign Trade Department, owned 5 people who won this praise,and one among them obtained simultaneously 3 single prizes.
Below is the commend of "The Sprint Prize of Last Quarter", 5 colleagues from Foreign Trade Department won this great honor (see the people in black T-shirt):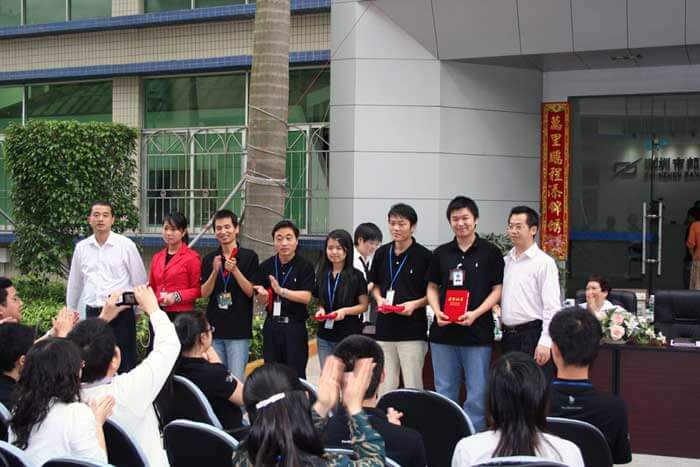 The summit of the meeting is to issue "Team of The Year in 2008" To our great expect. This prize was issued to us. This award should return to all the colleagues of the team of Foreign Trade Department. Thanks to their efforts and thanks to all the people who had given us so many supports and helped us to work efficiently in the past year. We, since established, persistently and firmly implemented the brief of "Cooperate & Share", so we could get such achievement today.
Below is the joint picture of the Foreign Trade Team being presented to you.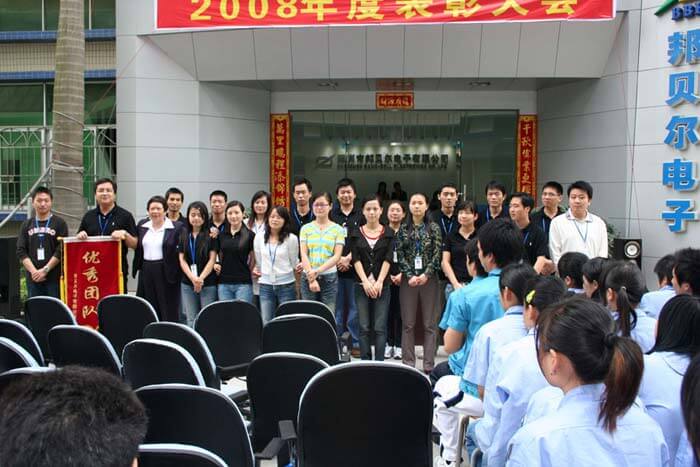 Obtained this great honor, we believe we are deserved as we paid so many efforts to our job. Then, however, we felt we had more responsibility and stressful. Our mission had moved to another higher level, we will work harder and achieve our mission that double sales of 2008 in the coming year of 2009. Finally, the foreign trade manager, Jason Yang, was on behalf of our team to make a thanks lecture.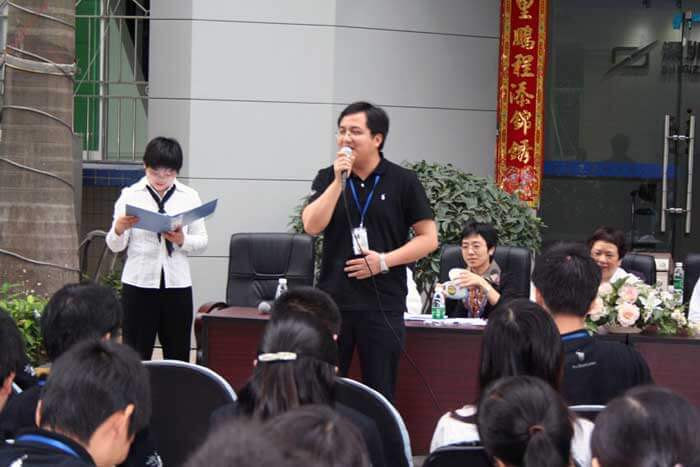 In 2009, we will continue to increase oversea sells and research the E-business, as well as continue this achievement and carry forward. Meanwhile, we will keep expanding the team, and keen on the construction of the team, strive to make the foreign trade team not only the best team in BBE, but also a sample to others.
Any question, pls feel free to contact us. Thanks.
BBE TEAM
Tel.: +86 755 2958 8988 Ext. 837 Fax: +86 755 2958 8616
Mobile: +86 185 7520 6951
E-mail: bbe@bbeled.com